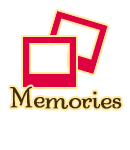 The Memories page in Wizardess Heart+ is an Album that archive CGs and stories that players gain by completing Mystery Series episodes or events and can be accessed through the menu button. In February 24 of 2018, the game had a total of 647 CGs.
This article will only list all CGs and Cards shown in Wizardess Heart+.
Disclaimer: All images are used here in a way that qualifies as Fair Use under US copyright law. Shall we date?: Wizardess Heart is Coprighted by (C) 2015 NTT Solmare Corporation. All rights reserved.
Characters
Edit